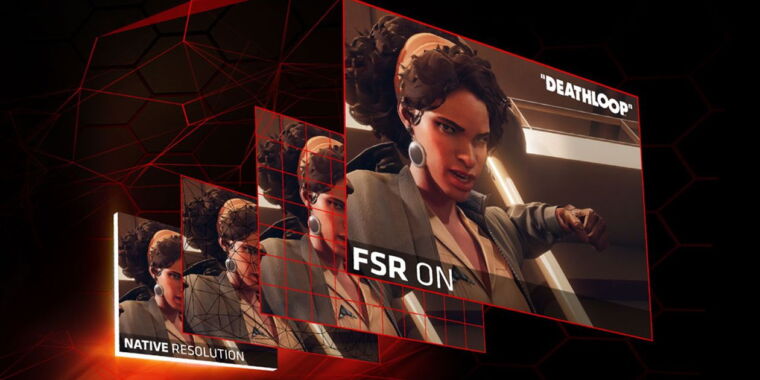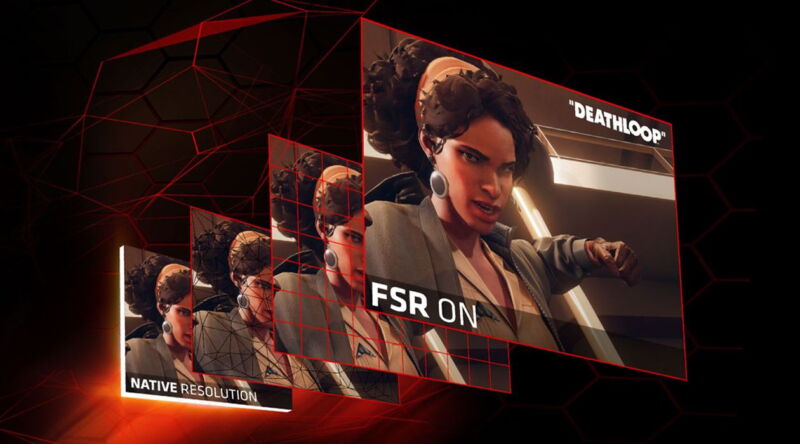 Out of all the battles between graphics card manufacturers, the fight over image upsampling and reconstruction is the most interesting to follow, mostly because more gamers can actually take advantage of the results. This week, that battle has become even hotter, thanks to AMD finally landing a considerable blow.
Despite only working on one game as of press time, AMD's new FidelityFX Super Resolution (FSR) feature finally passes the sniff test that its "1.0" version flunked last year. This week's updated "2.0" version works on a larger number of GPUs in the wild than Nvidia's comparable option, and it lets players get closer to good-enough pixel counts when running on 1440p or 4K panels. But the caveats in play leave us viewing the results as good news for older or mid-range GPUs rather than the solution to the supply issues everyone is facing.
A brief explainer on Nvidia DLSS and AMD FSR
Image upsampling, as delivered by the likes of Nvidia and AMD, can take a game with a smaller pixel resolution and intelligently blow it up to fill popular screen resolutions like 1080p, 1440p, and 4K. If these systems work as advertised, they'll produce something comparable to raw pixels—or sometimes look sharper since they also include an anti-aliasing pass to remove "jaggies" and other visual defects.
Read 15 remaining paragraphs | Comments